SAFE-FS Our Company
Company page about us and our development team
SAFE-FS Founder - William Gallo (W.O.M.)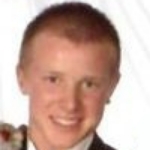 Will discovered the SAFE Network in June of 2014, and has been a dedicated community member ever since. Websites, applications and outreach events have been his primary focus, and Will also leads the SafeAppStore.
Backend Developer - Raja S.

Raja has profeciencies in several areas of development, and has programmed much of the backend code for our clearnet mockups and the live SAFE-FS Web App concept.
Frontend Logo Design - Ripon A.

With years of graphic design and frontend experience, Ripon is responsible for our current logo and theme. He is now designing marketing materials for SAFE-FS outreach.
Safe-JS Lead Dev - Avash G.

As a very talented Javascript dev, Avash has stepped from advisor to active developer for SAFE-FS, especially in integrating our systems with safe-js and testing them with SAFE Beaker Browser.
Technical Advisor - Zaw M. Htet

A leading team member and developer of the SafeAppStore project, Zaw lends technical advice to SAFE-FS when needed. Zaw also reccomends hires from his developer circles in Southern California.
Additional Hires - HIRING NOW
As the SAFE Network nears launch, additional hires are being made. CURRENTLY HIRING 3 JAVASCRIPT DEVELOPERS IN KL MALAYSIA, & 1 UX/UI DEV. EMAIL RESUME TO whiteoutmashups@protonmail.com TO APPLY.